So Mike-the-Bellman knows a guy who knows a guy and got me free tickets to last night's 311 concert. Paige, Liz, and I had a freakin' good time.
Before the show started, the large screens mounted on the sides of the stage were displaying various ads. There was one for a specific brand of wine. It struck Paige and I as funny as wine isn't typically a popular item with a reggae/rock crowd. Paige said, "Yeah, 'cause there's nothing I like better than Chardonnay with my blunt."
The opener for 311 was Matisyahu. I had never heard of him before, but ended up really liking his music. You know, once I got over the fact that a Hasidic Jew was rapping.

And now for the good stuff… I discovered too late that the pictures I took were a little blurry when transferred to a larger screen, but the following weren't too bad considering the degree to which I had zoomed in.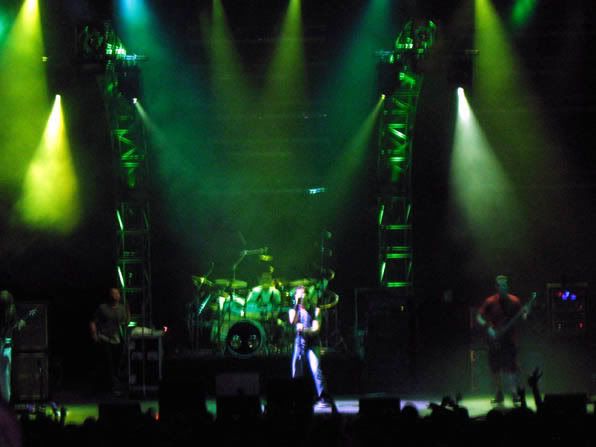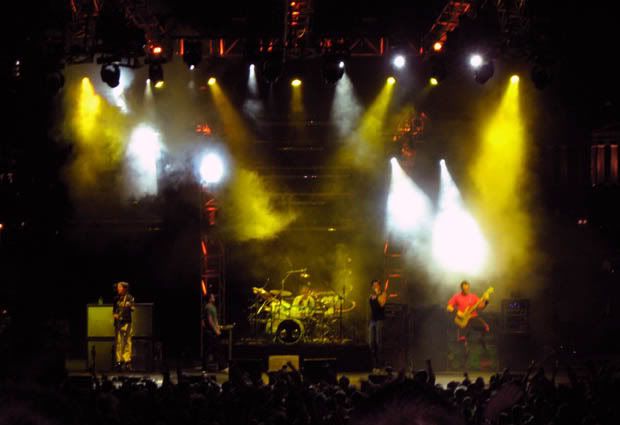 The only disappointment of the night: Nick Hexum did not remove his shirt.