Ah, gotta love springtime in Chicago.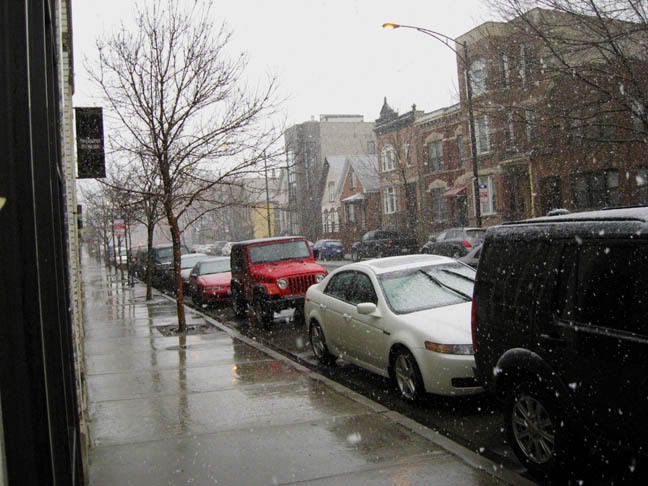 April is going to be an exciting month. Paige turns 21 (good Lord, FINALLY) on the 7th. And then the Seattle trip on the 18th. Good times.
My cousin is getting married on the same weekend as Lollapalooza. How rude. She had better appreciate my sacrifice in attending because, rumor has it, Radiohead will be headlining. RADIOHEAD. Hmm, maybe I can just send a gift in the mail… The rest of the lineup will be released mid-April. If they somehow managed to get R.E.M., Counting Crows, Coldplay, Alanis Morrisette, or The Cranberries, I cannot be held responsible for my actions.