The day after my birthday, my family decided we'd cross the state line into North Carolina and go hiking in the mountains at Chimney Rock. Little did we know that this particular day would tie for highest temperature in all of South Carolinian history. This sort of thing is pretty typical for my family.

You drive partly up the mountain to get to the main parking lot. The part with the flag is Chimney Rock.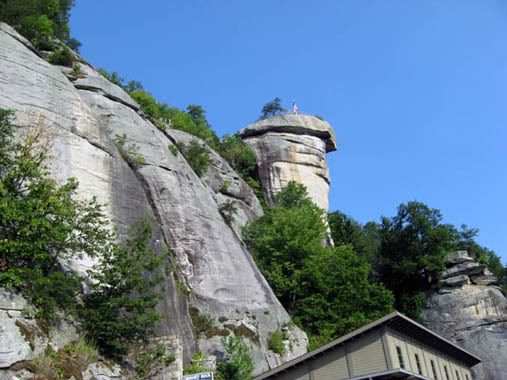 Ordinarily, there is an elevator you can ride that will take you to the top of Chimney Rock. Because I am "vacation bad luck" (Tim's term), the elevator was not in service when we went. We took the long way–a way consisting of a stymieing number of stairs. Here are some shots from the top: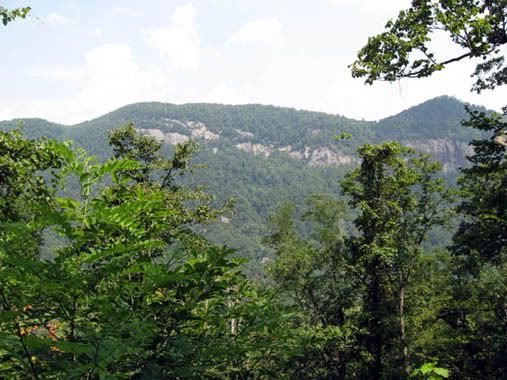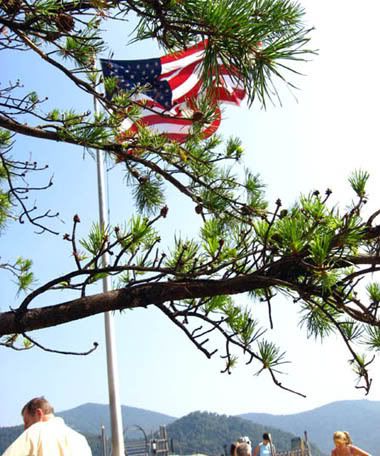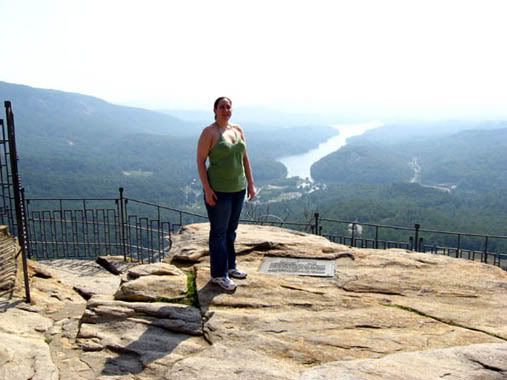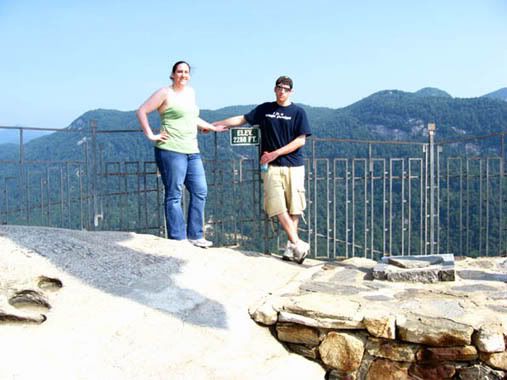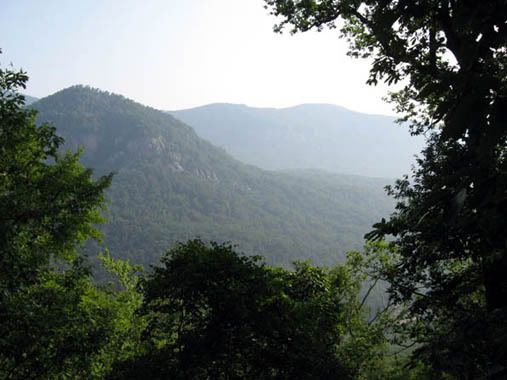 We wasted some time in a little cafe/gift shop, hoping the elevator would start working again so that we could take it back down.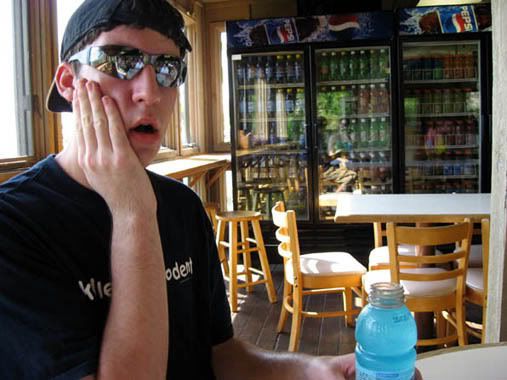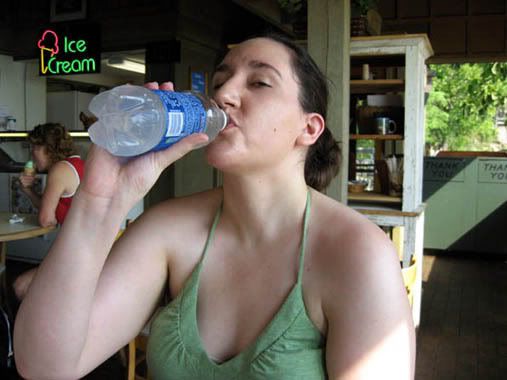 However, my vacation bad luck prevailed, and we took the stairs back down. This was one particularly tricky spot: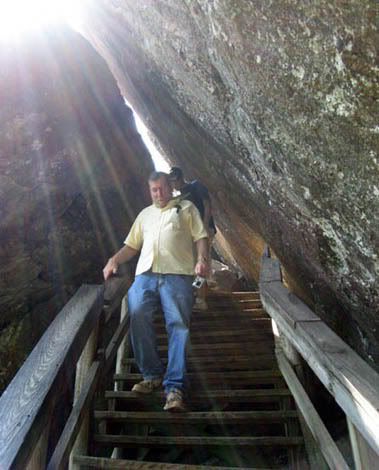 Done with the stairs, we hiked about a mile and a half to see a waterfall. It was so hot, that once there, my brother and I climbed down and actually got under the waterfall. It felt wonderful.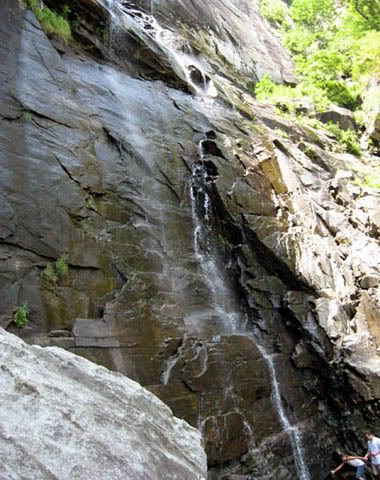 And lastly, a picture of my family. They are good at pretending they aren't dying of heat.