Well, my mom and brother were in Chicago for four days.  I took some pictures of their time here.  Next week I'll post pics on Steph's visit, my birthday party, and Lollapalooza.  That will be fun.
The first day we went on a brief ('cause if was freaking hot) walking tour of downtown Chicago.  First stop, Buckingham Fountain.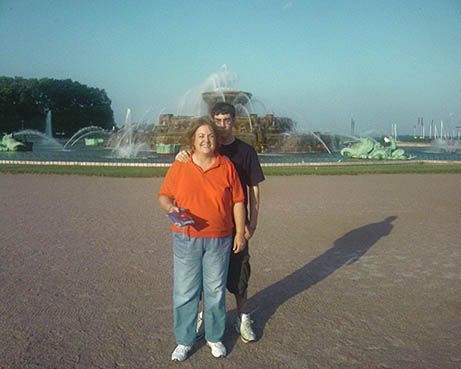 Here's a view of the fountain with my hotel in the background.  (It's the one dead center.)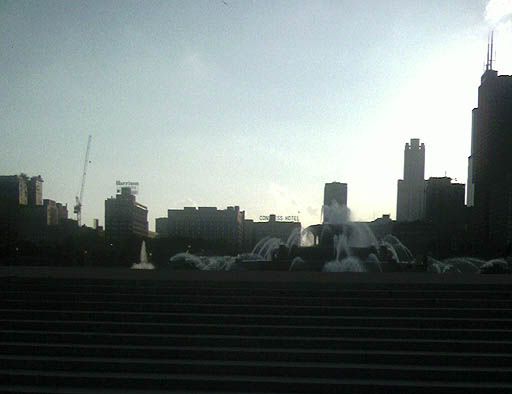 We walked through Grant Park and I took a couple shots.  This one 'cause I thought it was pretty–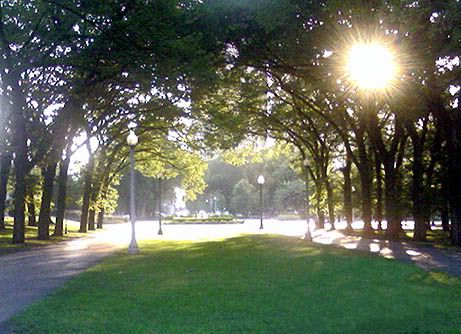 And this one 'cause I think squirrels are adorable.  I love their little hands.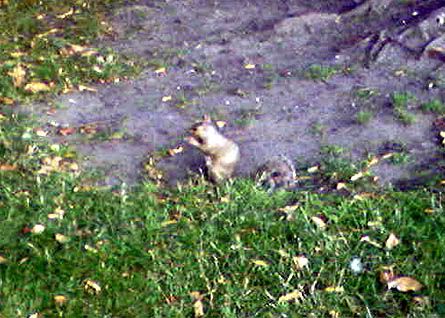 We went to Millennium Park and I watched the kids (and adults) play in the fountains.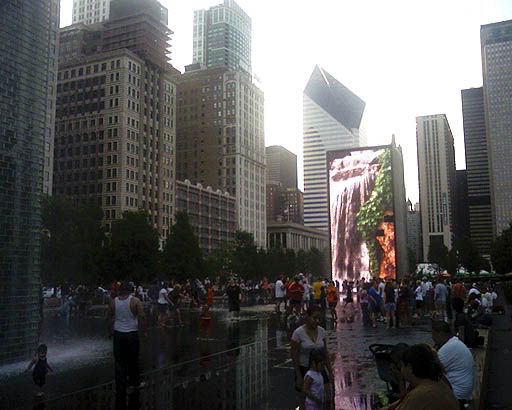 And of course I had to show them the bean.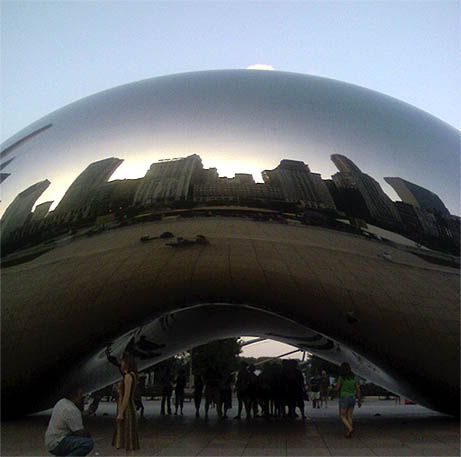 Their last day here we went to the Museum of Science and Industry, where my favorite exhibit by far was the WWII German U-505 submarine.  I like most anything that has to do with WWII.  The sub was huge.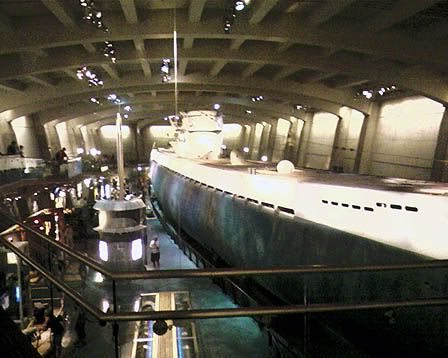 And I also liked the hatchery.  Cute.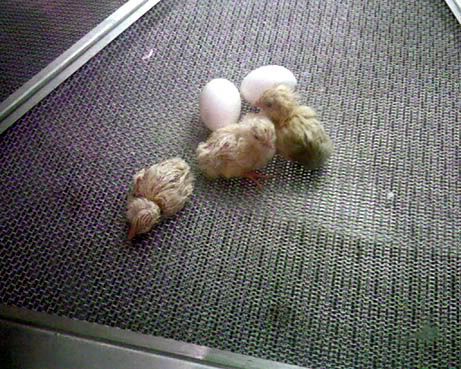 Stay tuned… more pictures next week!