I woke up around 4 in the afternoon to shower and get ready to leave the apartment with Tim and Josh.  I decided to wear my extra-spiffy, recently acquired shirt from Target.  It makes me happy.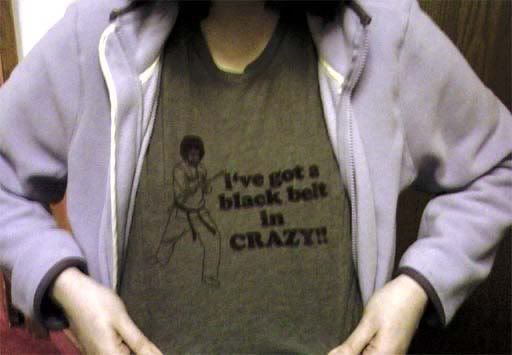 We took to the train to Josh and Cynthia's, and Josh, in classic Teri style, pondered some deep thoughts.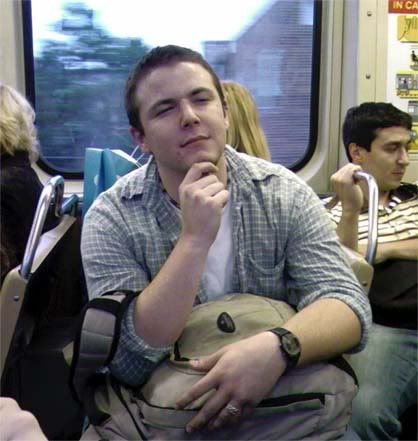 At Josh and Cynthia's we played D&D throughout the evening.  Here's Cynthia and Tim taking a mini-break.  I honestly don't know who looks freakier in this picture; both are equally unsettling.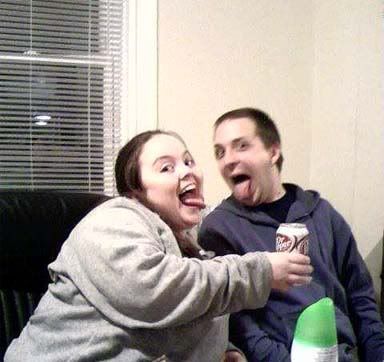 Tim and I came home and became engrossed in a PC game called Scratches, which is in the vein of 7th guest/Myst games–scary with puzzle solving.  So engrossed were we that we played until 6:30am when we finally beat the darned thing.  It was a good time had by all.
I then walked to the hotel to meet Paige for some breakfast.  She was happy to be getting out of there.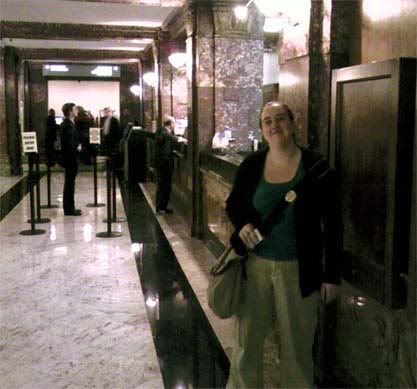 We went to Starbucks where I was going to take another picture, but promptly forgot.  After a couple hours of Arrested Development, I then went to bed.  All in all, a nice day off work.