Last weekend was the longest and most miserable two days of my life. And I'm not exaggerating. If anything, I'm understating. Several people who said they'd help did not and we ended up calling anyone and everyone listed in our cell phones.
Tim and I started this process Saturday at 10:30am, worked until Sunday at 10:30am, slept, continued Sunday at 9pm and finally finished and returned the truck Monday at 3:00am. I am never moving again. Okay, no more complaining–I'm starting to annoy myself. I will say that one really good thing about last weekend was that the mayhem served as a diversion from how incredibly sad I was to be leaving the old apartment.
Now some pictures!
While packing, Tim found his "Jesus wig". Here's Tim being Jesus being a hippie.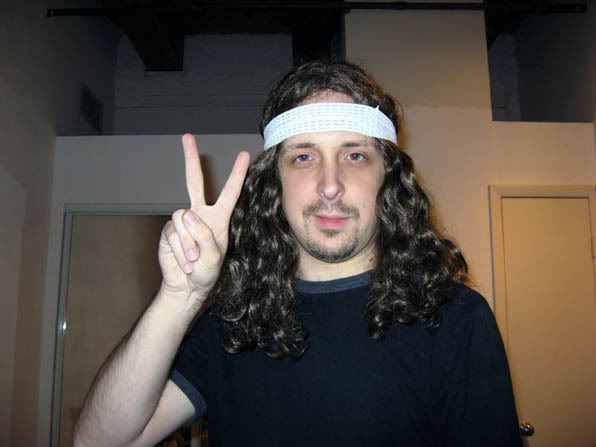 Here's Paige in the middle of Happy-Happy-Moving-Day. Her face pretty much sums up how we were all feeling.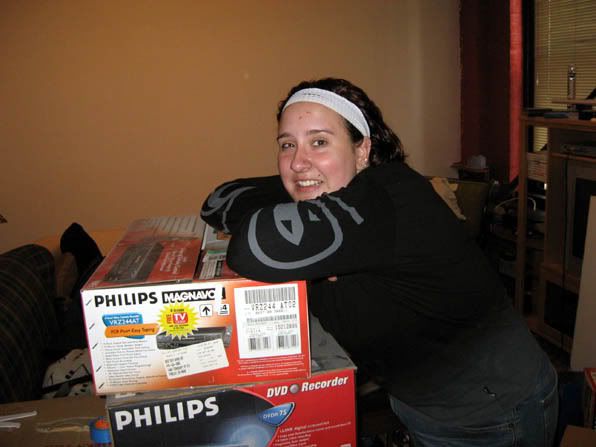 Home, Sweet Home.

Marty called me Monday and gave me the latest. Mike-the-Bellman quit. New-Guy-Eric is going to ask for one weekend off a month. He won't get it. He's going to quit. Marty is applying for other jobs, one of which looks pretty promising he says, and then he quits. Apparently, I've started some sort of revolution. It just goes to show that life without me just isn't worth it. I've been saying this for years; now here's some physical evidence.
And in amusing news news:
Armless Man Faces Misdemeanor in Head-Butt Death
North Carolina pair feud over leg
Bank Teller Tells Drive-Up Thief Candy is All She's Got