So I was still feeling nostalgic today and went through my old photo albums. Here are some of my favorite pictures.
This was taken a long time ago, but I still love this picture of my family.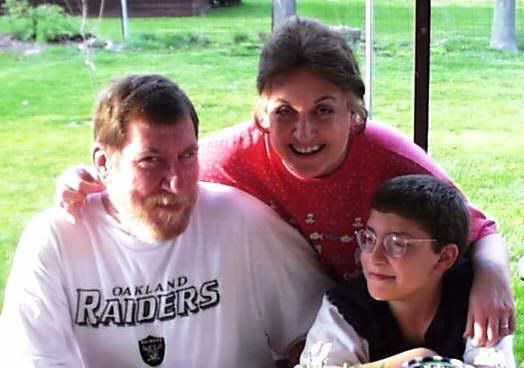 Here's me and my brother, taken sometime when I was in high school.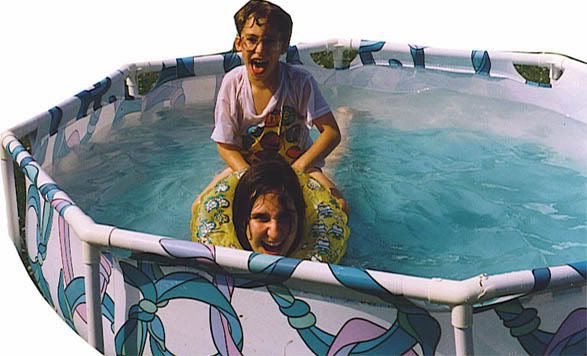 1994–This was during my freshman year in high school. And these were my friends, one of whom was apparently practicing for some sort of career in the female entertainment industry. I never kept in touch with her, so I don't know how that panned out.

1998–Jaime, Amber, and I. We were inseparable from junior high through college. I still love both of them. (And am seeing them next weekend! Yay!)

1999–College. One of my roommates freshman year and her boyfriend. They're married now and have two freakin' kids. Sheesh.

2000–For the college newspaper we made an attempt at humor with this recon thing where we tried to find fun happenings around campus. Here's a picture from one of our adventures.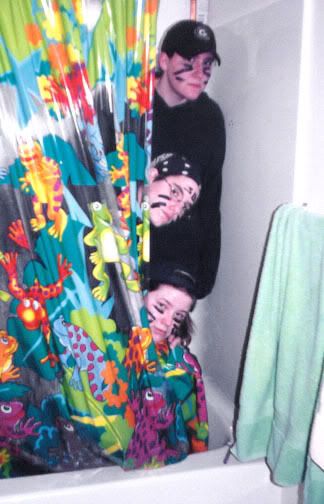 2001–And here's Chris-the-Mormon, me, and Stephanie the Hard Rock Cafe in Washington D.C.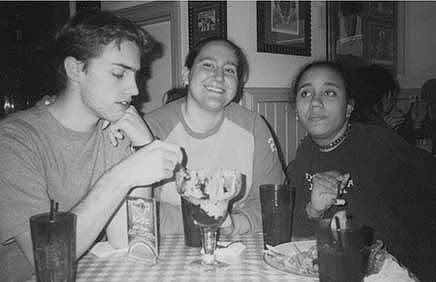 And now I've come to the conclusion that, other than hairstyle, I haven't really changed appearance-wise since I graduated from high school.  I look exactly the same!  Is this a good or bad thing?