Quick Unrelated Side-note: That 8-limbed little Indian girl's surgery went well. That was nice.
Paige and I saw NeedtoBreathe last night–and they were awesome. You can really tell they love what they're doing. And the lead singer's voice is just amazing. It was a really small venue and after the show I was able to get all four of them to sign a poster and I got to chat with the cute one (hat and suspender boy in the pics).
I was too close to the stage to get all of them to fit in one picture, so I took two and stuck 'em together. You can hardly tell.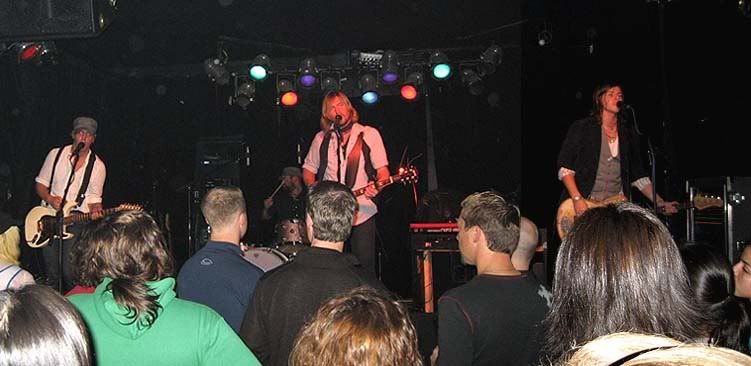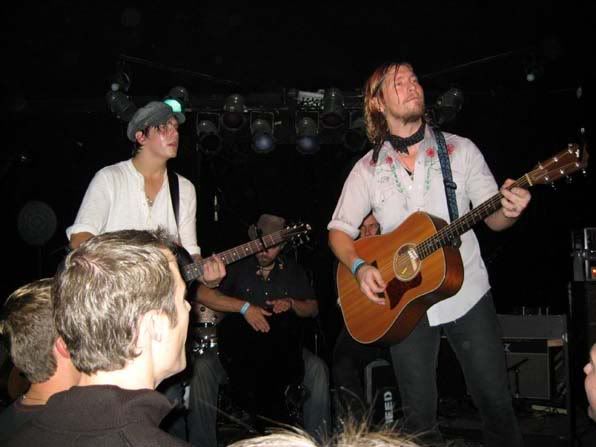 And I also figured how to edit and shrink the video footage. Here's NeedtoBreathe singing one of my favorite songs, "Haley." (They pulled out the acoustics and did a quieter type of thing. In case you can't tell, the drummer is playing a guitar case.)