So Tim and I applied for an apartment today.  We love the apartment, but it's a bit farther from the train than we would like–we'll have to take a bus to get to the train so the commute to work will take 40-45 minutes.  But it's in our price range and it has a washer and dryer in the unit.  That right there makes my heart go pitter-pat.  The place is great–ceiling fans, granite countertops, all new appliances.  It comes with a parking space, but that's kinda meaningless seeing as we don't have a car.  Here are a few pictures I got off of the internet of the place: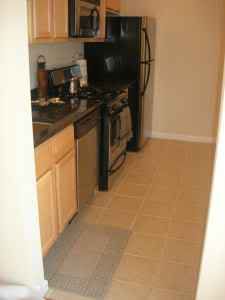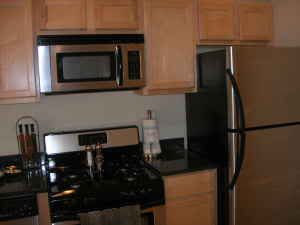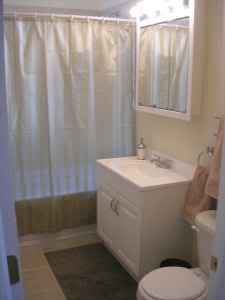 This, coupled with a new job, is a lot of change to be happening in such a short span of time.  I've never been much good with change or committment, so I'm doing my best to not freak out here.
Gah.
Everyone at work is happy for me, but not happy that I'm leaving.  Both Mike and Marty are set on quitting now.  Marty said that I was the only good thing about working here, which was really sweet.  While I am so thankful to be getting this new job, I will be sad to leave some of the people at the hotel.  I want to say I'll keep in touch with them all, but I'm really horrible at that stuff.  Ask anyone who knows me, they'll tell you/complain about it.
Sorry about that.
Today's Funny Quote Award has to go to Tim:  "My arm hair is so unruly."