So on the bus ride over to a friend's place Paige and I were talking, and I made some sort of cold-hearted observation.
Paige: [laughs] "Geez, Teri."
Teri: "Well, I couldn't ever really do that."
Paige: "I know. The only thing that gives me comfort is knowing that you're all talk. If you actually had the cojones to act on the things you think you would seriously be a force to be reckoned with. You are not a nice person."
Teri: "Aww, thanks! That means so much!"
—
Paige and I took more silly pose pictures in the bathroom mirror [and even roped Tim into a few of them]. Yay!!
Teri: "Okay, what sort of face should we make in this next picture?"
Tim: "Act like someone just stuck their freezing hand up your shirt."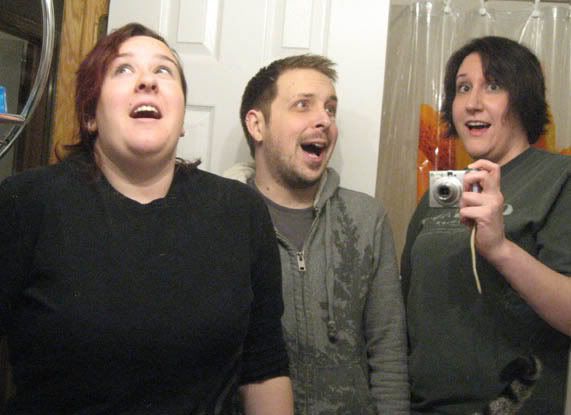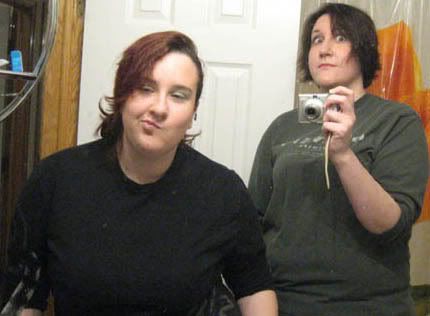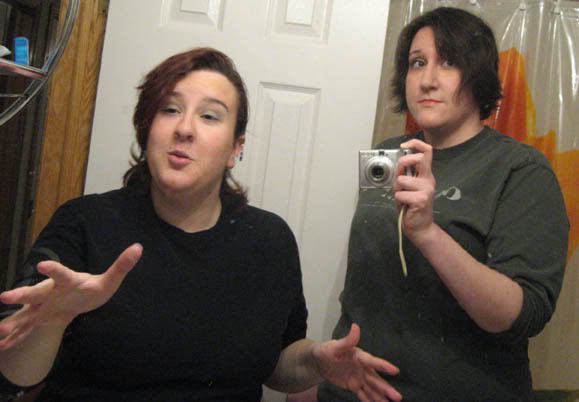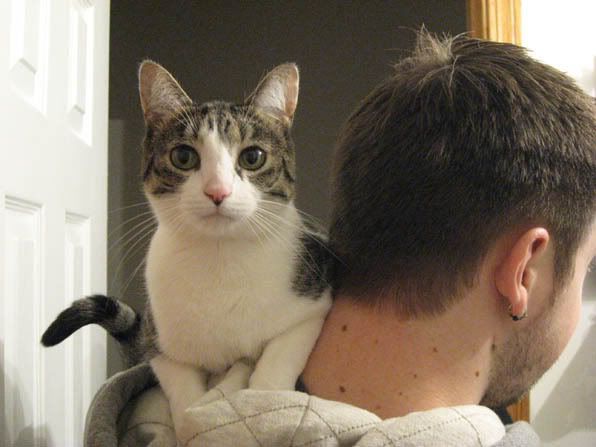 And the best picture of the night, hands down: