Today was the inaugural ride on my new bike, Jenny.  I did not name the bike this, but rather, Schwinn did and painted the name right on the bike.  So Jenny it is.  I think that my riding a bike makes people friendlier.  Paige and I ran some errands and, as I was unlocking my bike outside of a Walgreens, and guy runs up to me and says, "Is that a new Schwinn?"  I say yes and he and his wife/girlfriend/sister/female roommate look at it.  They smile and tell me to have a fun summer with it and then are off.  Later as I'm locking my bike behind my building a guy who was taking out some trash smiles at me and says hi.
So yeah, the bike makes people friendly.  It is a happy, bright yellow color so I can't really say that I blame them.  It's a friendly bike.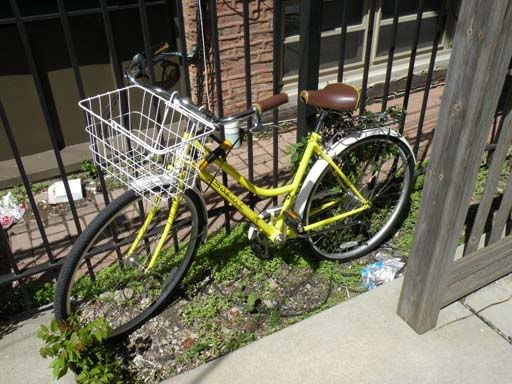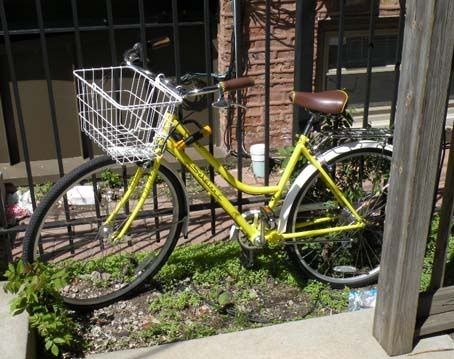 Also I've been playing with the new camera, mostly on Ashland who does not seem to mind. She's such a diva.