Yesterday and today have made me very happy, also making me realize just how unhappy I've been lately. Josh and Cynthia were in town Monday/Tuesday. I took Tuesday off work and we spent the day walking around downtown. That night we went to a bar and met up with some other people I hadn't seen in a long time. For a couple hours, it was just like old times.
I came home to a voice mail from Marty of all people, and I called him back this morning and chatted for 15 minutes. It was so good to talk to him. We've decided we're going out for drinks sometime. He ended the phone call by laughing and saying, "You have a damn good day, T-Bird!" Yay! I've missed that.
Pictures of happiness: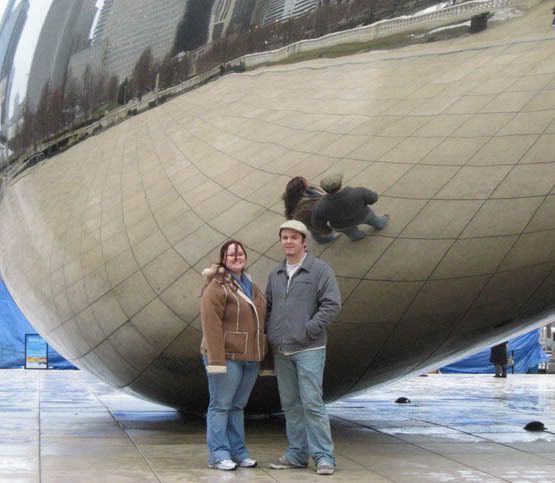 I love this picture.  It looks like it was taken seconds before they engaged in a full-blown fist fight.  Probably due to jealousy over the matching hats.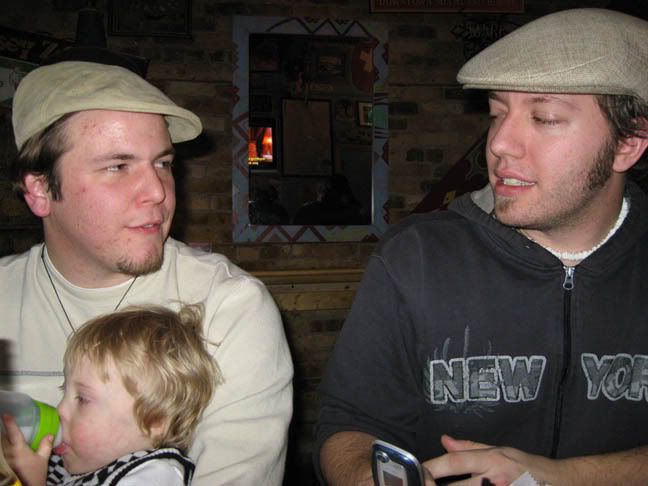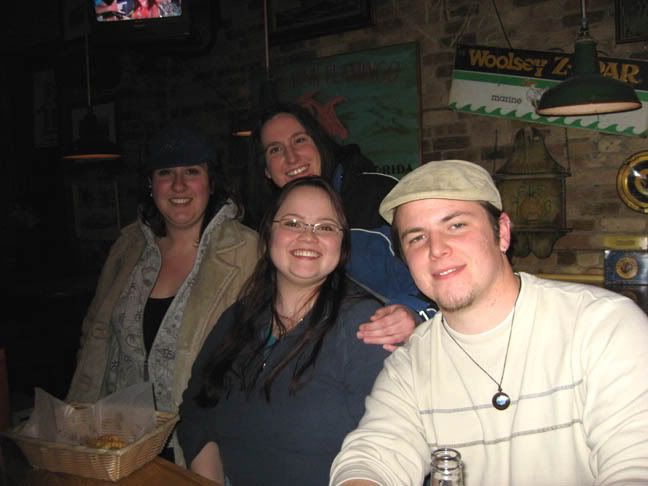 I keep getting hit from all sides about moving to California. I'll admit that I'm considering it. (I'm sure the freakin' cold temperatures aren't helping me want to stay here.) The fact of the matter is my two best friends in Chicago both have careers that will eventually lead them out to the L.A. area. The thing keeping me here in Chicago is my job. But this moving business wouldn't happen until the fall, so for now I'm going to wait and see how things go. Maybe I'll get a better job. Maybe I'll get fired. Maybe I'll lose all my limbs in a freak accident and go on disability. Yep–wait and see.