The Halloween party went well, and everyone seemed to have fun. So yay for that. Also we only had about 20-25 when 35-40 said they would come. Double yay for a more manageable crowd. [Note: I didn't end up taking many pictures, and most of the ones I did take are blurry.]
Here is the happy pumpkin and the monster pumpkin that Paige and I carved.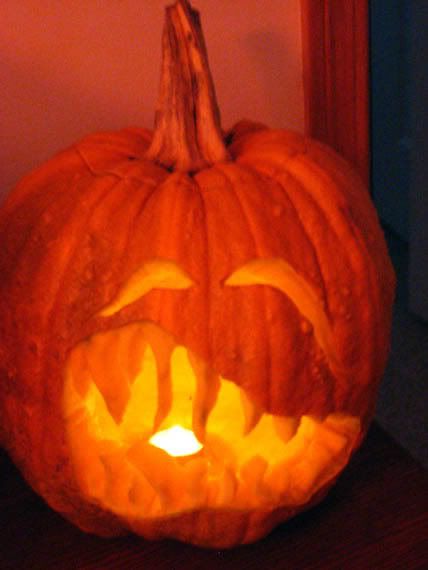 Yummy Mummies [which lived up to their name and were devoured] and cupcakes [of which we made too many and are still all over my fridge]
Paige as Cruella DeVille:

Tim as a cowboy:

And me. Sadly, you cannot see that I am wearing fishnets and black leather boots. Just know that I am. Also I started the party wearing a long black and red wig, but it was way too warm to last long.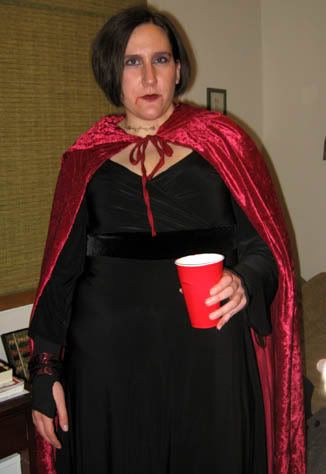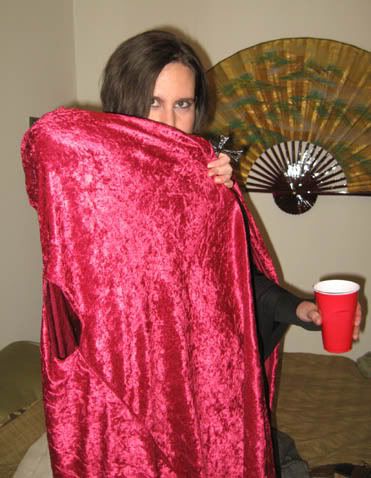 [Apparently I thought my scary, creature-of-the-night look needed a red plastic cup in order to achieve the full effect.]