Last night was my last night at the hotel. It was sadder than I thought it would be to leave–I actually cried after saying good-bye to Marty. I'm such a freakin' girl sometimes. I can't think about it now or I'll start crying again. So anyway… I took pictures over the last couple days. I thought I'd post some of the people I've talked about in my journal, so you can put a face with a name.
New-Guy-Eric
He does a lot of voices/characters, and this picture is him doing his, well, retarded guy.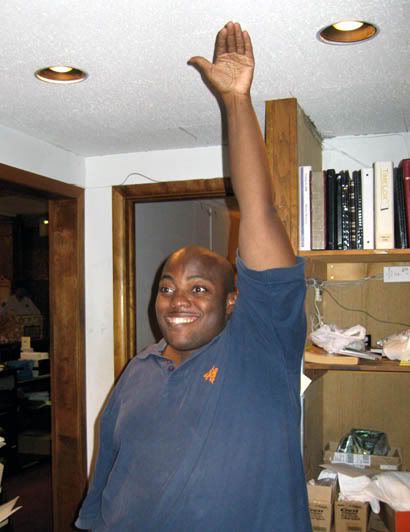 Liz
I just thought this was a cute picture.  Though I won't get to see her as often, we're still going to hang out.  In fact, we both want to go to a New Found Glory concert in November.  That'll be fun.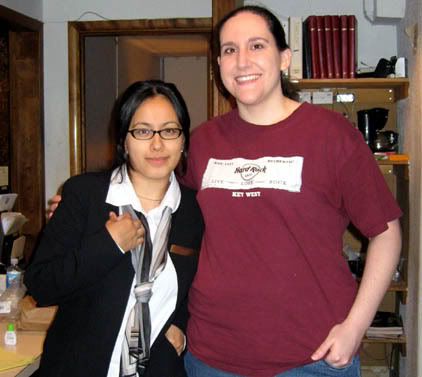 Eddie
Whether I've used his name or not, most of my Security Guard stories are of this guy.  He's one of my favorites.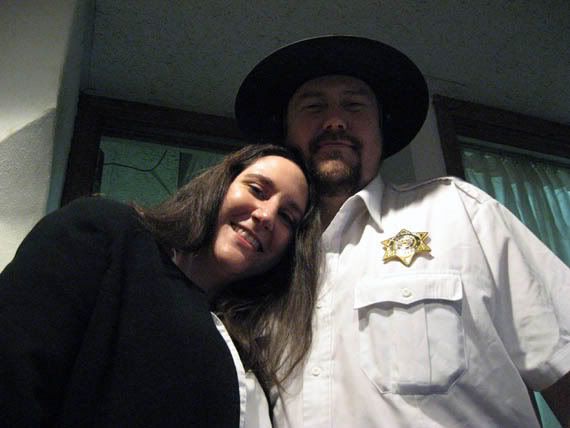 Mike-the-Bellman
Mike insisted that since we'll still be hanging out I didn't need to take his picture. Fortunately, I was able to get one anyway using stealth. It's grainy cause it was really dark and needed lightened but a picture is a picture, and in the end he was spited.  Spiten?  Spote?  I'll stick with spited.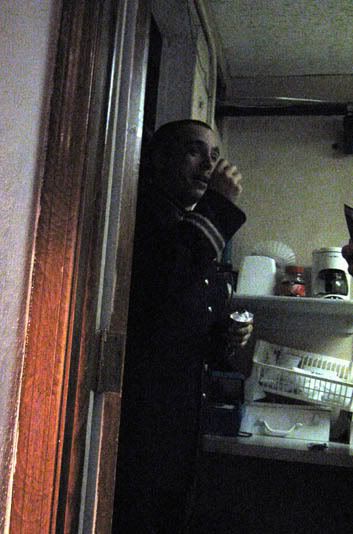 Marty
"My boy," according to everyone else that worked in the hotel.  We plan on keeping in touch via e-mail and phone, but it'll be so weird not seeing him every day.  I am really going to miss him.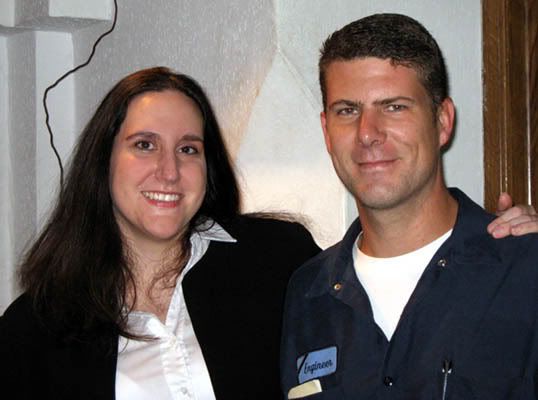 Eddie took me up to the roof and I got some awesome shots. Here's one.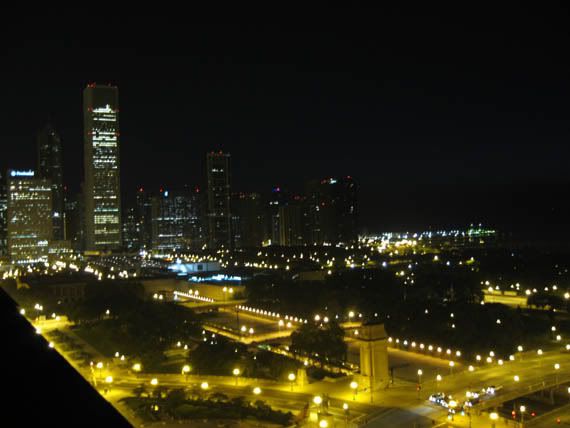 And now it's time for Operation: Black Hole of Time. I woke up yesterday at 8pm, worked, and now I have to stay up until at least 10 or 11 tonight. Cynthia's helping–we're going to see Halloween when she gets off work and I have an apartment to see. As long as I stay active, and drink caffeine continuously, I think I'll be okay.
I can't believe I don't work there anymore.