I'm taking tons of pictures with my camera phone.  I figure if I'm going to pay the extra money, I'd better take full advantage of it.  So here are some random pictures that are either funny, cute, or both.
This is posted on the dumpsters behind my hotel.  You'd think something like this would be self explanatory, but apparently not.

Here are two of Ashland.  She's just so friggin' cute.  Makes it hard to be angry when she does naughty things…like pee in your bathroom sink.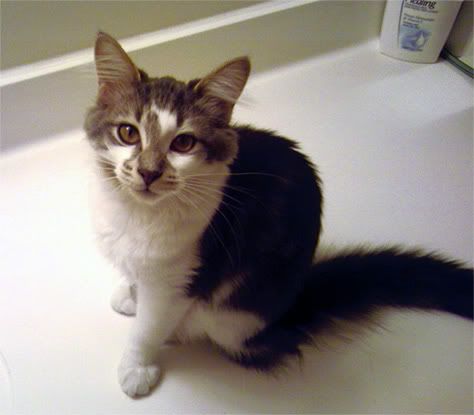 And I think this picture is just adorable.

And this is the Caller ID picture for Tim on my cell phone.