Welcome to another riveting edition of Day in the Life of Teri! Today's day was actually of note, unlike past featured days.
I started my day with an e-mail from Writer's Digest, congratulating me for placing 25th in their annual Short-Short Competition. (I entered "The Journal", that woman on the train short story that Tim filmed today (pushed back from Tuesday due to location issues).) Anyway, I get some official certificate/letter thingy and $50 worth of books from the Writer's Digest bookstore. And they're publishing my story with all the winners come June. Sweet!
We then did some hurried grocery shopping and then were off to the shoot. I did take some pictures, but the lighting was very touch and go. I just think it makes all the photos look that much more dramatic. Or whatever. My brain is all over the place right now, my apologies.
Anyway!
Before things got started, I snapped a picture of Erin (the main woman). Oh and I should say that Tim was trying to go for a "the 1920s are starting to come back" feel. The film is going to be more of a sepia-type color and there will be some jazz music and whatnot to help with the feel.

And Cynthia (one of the loud women talking about State Street)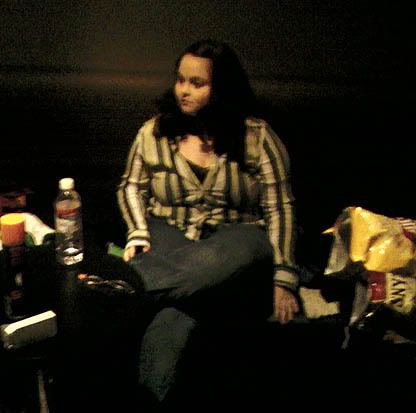 And here's a way fun picture of Aaron (the main guy). Yes, they both had the same name. And the same last initial.

Here's the rehearsal, while Nate and Tim were setting up lights on set.
And here's a picture of me being useless. During the scene, I get to walk up to the bartender (played by Josh) and order a shot. Exciting stuff.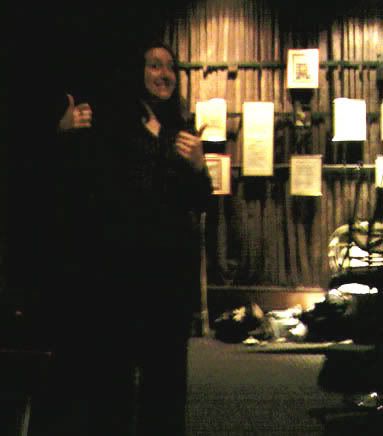 Here's Erin being silly: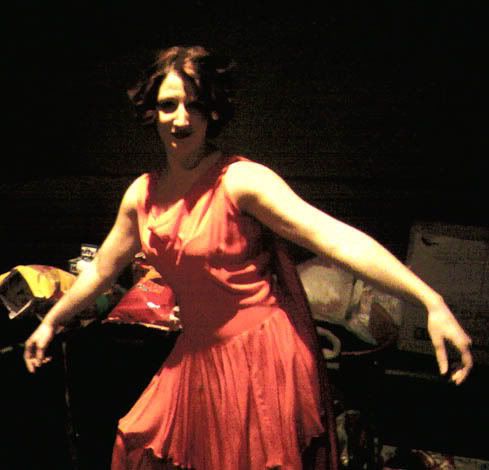 And here's the set with people doing whatever it is that they do. We shot in a piano bar downtown, in case you were wondering.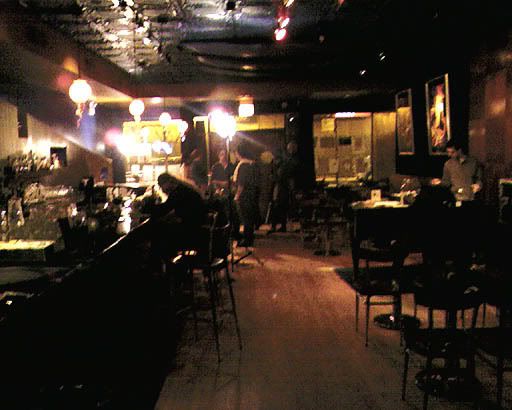 That's about it for pictures. After Tim submits the film, they should put it on the website. I'll be sure to blog the link so you all can check it out. Which you will. Several times.