Mom, stop reading.
Okay, good.
So last night I went to Josh and Cynthia's for card games and alcohol.  It was a pretty fun time had by all.  I took a ton of pictures on my camera phone, but for some completely unexplainable and totally unknown reason, most came out pretty blurry.
We started the night with poker, at which I am pretty bad.  My problem is I never fold.  Cynthia came out blurry in this one but it is A.) the only good picture during the poker game, and B.) the only proof I have that all my pictures aren't of Josh.  I swear I took more than of just him, but none came out.

This is Josh, Jim, and myself doing a tequila shot.  It was my first experience with tequila, and I'm told I took the shot better than either boy.  The pansies.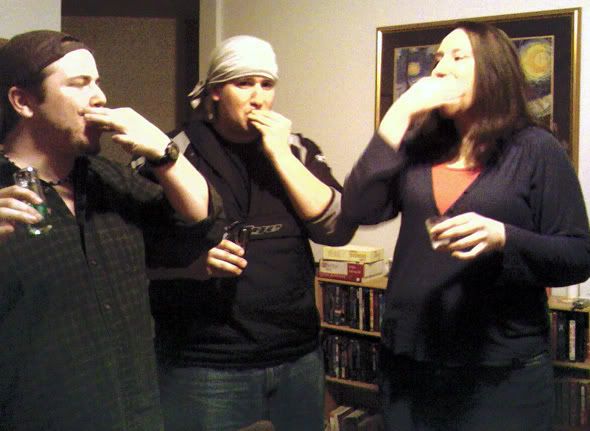 After poker was another card game called Circle of Death.  I had never played this game before but it was a pretty good time.  Josh "broke the circle" and had to chug a beer.  This picture captured the moment.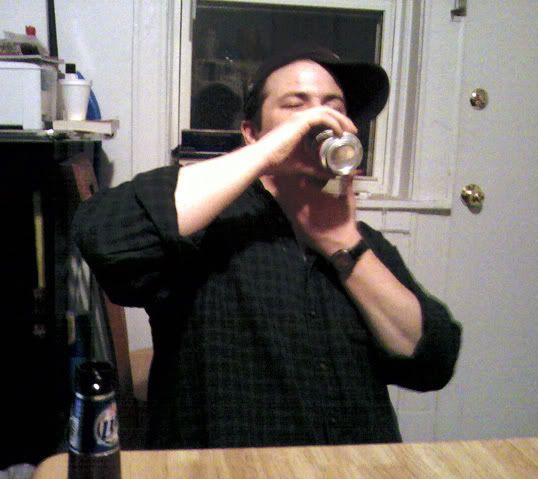 By the end of Circle of Death, Jim had gone to his room to pass out and Josh was pretty drunk.  That didn't stop Cynthia's mother, however, from feeding Josh more jello shots and spinning him around in a chair.

By the end of night I was like this: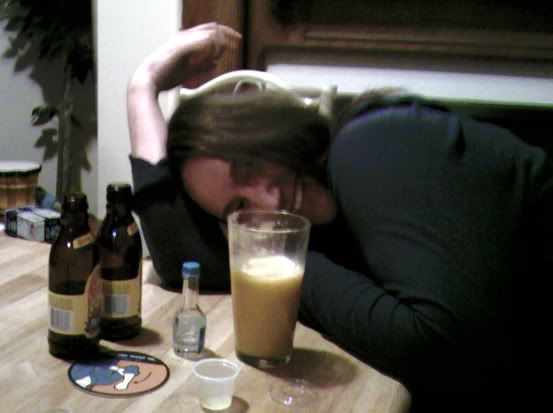 I crashed on their couch and then went home in the morning, stopping for some much needed McDonald's breakfast.  I went to bed again and slept several more hours.