The Christmas party started out with a strolling Mariachi band. They were quite the showmen and, once Andrea arrived and translated the songs for me, also good lyricists. Oh, and we had the party in The Gold Room, our nicest banquet hall. The beginning fund raiser scene of Return to Me was filmed in this room. I'm sure I've mentioned it before, but there it is. The room is gorgeous.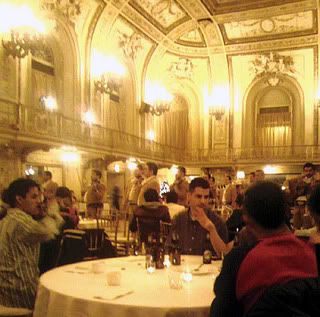 After dinner and the awards, of which I received none, there was much dancing. I sat this one out so that I could take a picture.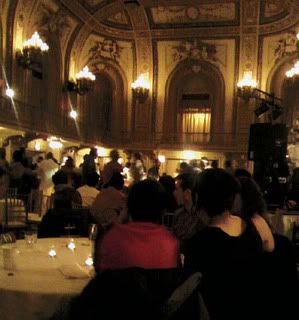 Here's a picture of Andrea and I taken by Elizabeth.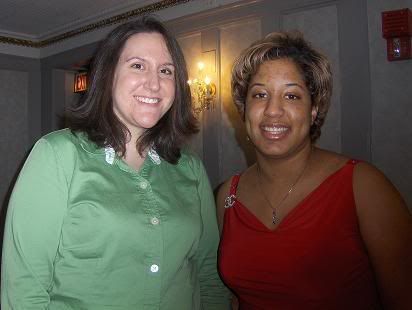 I freakin' love this picture. From left to right we are: Some Girl I Don't Really Know, Elizabeth, Me, Alma, and Andrea. Geez, I look tall. Also, I'm sure Elizabeth would appreciate my mentioning that she's not an alcoholic. 😉