Here's a quote from "American Gods" which made me laugh:
"Back in my day, we had it all set up.  You lined up when you died, and you'd answer for your evil deeds and for your good deeds, and if your evil deeds outweighed a feather, we'd feed your soul and your heart to Ammet, the Eater of Souls."
"He must have eaten a lot of people."
"Not as many as you'd think.  It was a really heavy feather.  We had it made special."
And now for more pictures!  We played around with my camera and took random silly shots.  Cricket, being curious: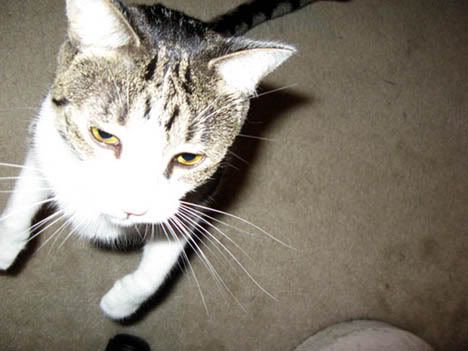 Ashland, looking like she wants to eat my face: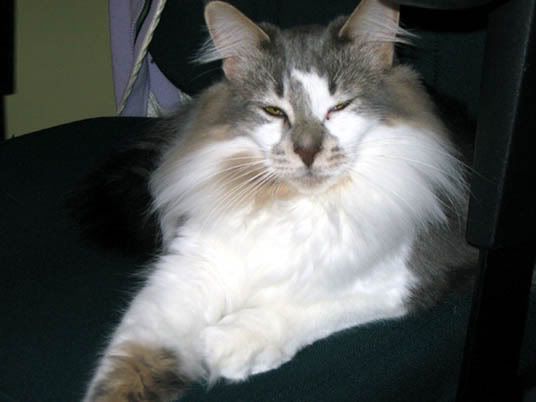 Clearly, Reid is crazy.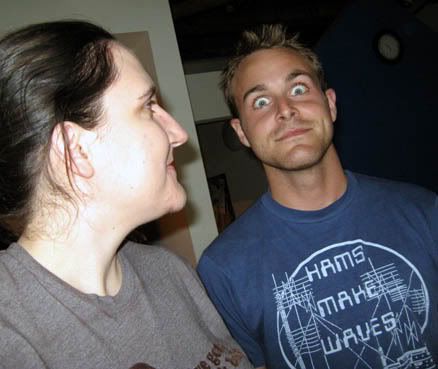 Of course, Tim isn't very far behind him.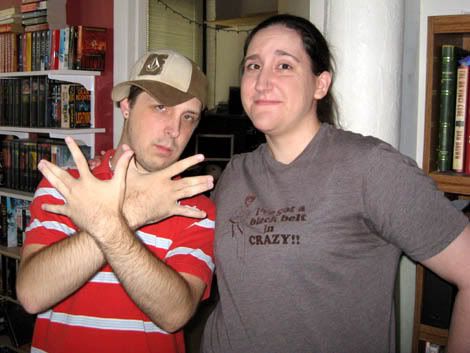 Tim went up, I went down. (That sounds bad.)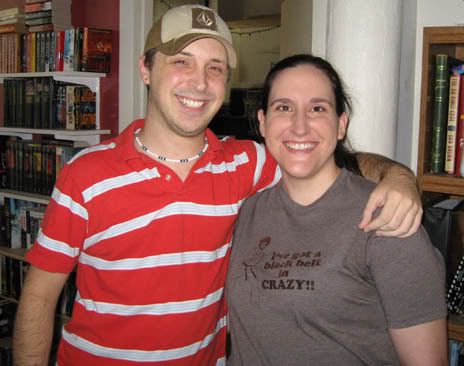 We're better than you are and we totally know it.