The High Points of Our Vacation:
1. We got lost in a jungle. It took several hours before anyone could find us, but we managed to survive based on skills learned by watching ABC's Lost. Here's a picture of Tim to prove it.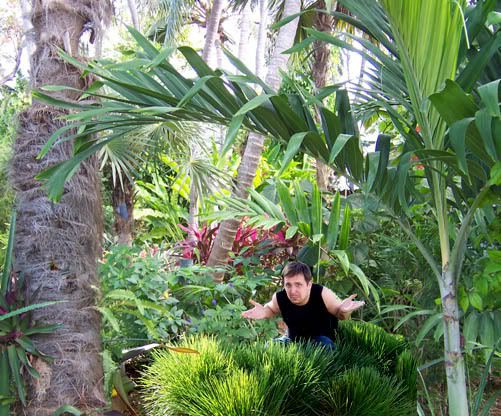 2. Getting lost in the jungle was so traumatic that we spent the rest of the week trashed out of our minds. Honestly, I don't remember much of the vacation, other than these high points, because of all the alcohol consumed. Here's a picture of Tim to prove it.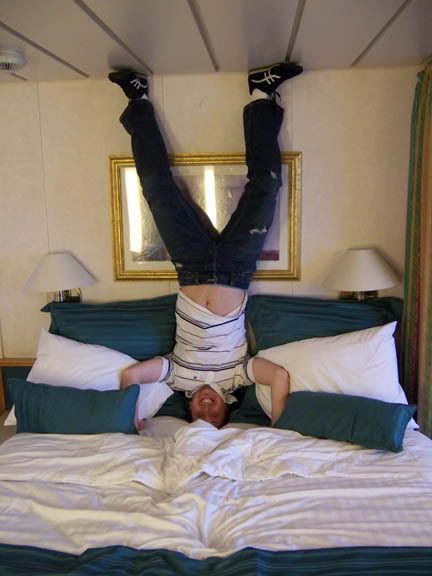 3. We managed to sober up long enough to go scuba diving. A manta ray tried to attack to Tim, who managed to just barely escape with his life, with a little help from yours truly, of course. Here's a picture of Tim to prove it.

4. After the near-death experience, we drank some more and tried our luck at the casino. We won a million dollars!! Here's a picture of Tim to prove it.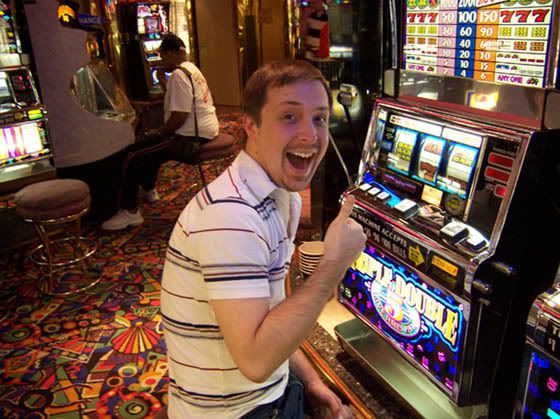 Okay, so everything in this post was a complete lie.   I have to apologize for the bad photoshopping in Picture #1.  In Picture #2 Tim is not drunk, believe it or not.  I took the camera and said, "I'm taking a picture, do something."  And that's what happened.  Picture #3 is also photoshopped.  I took a picture of a random person cleaning the aquarium of the Atlantis hotel and another picture of a manta ray in the aquarium and combined them.  Picture #4 is just funny.
I put together a photo gallery thing and you can check it out here. Out of the multitude of pictures, these were the ones I thought best to see. And I wrote captions at the bottom, so make sure you check 'em out. Enjoy!