Here's the latest in a Day in the Life of Teri. This particular day I was off work and Paige spent the night at our place so we could all watch a massive amount of Lost: Season Two together. These pictures were taken during one of our mini-breaks inbetween episodes.
First, here's one of Cricket and Ashland sitting together in their favorite chair.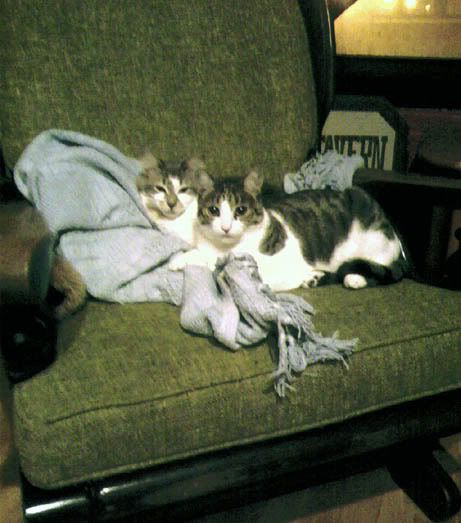 And a second…

And at their food bowls (Ashland is such a camera diva).

Tim and Paige decided to "bust a move" and prove further that both are incredibly white.

Here's Tim, practicing being suave.
This picture makes my heart smile. Trust me, weird feeling.

And to prove I was there, I attempted to get a picture of Paige and I together.


I'd apologize for my bad aim, but I got all the important stuff in there.