Welcome to what I hope will be a semi-regular event entitled… "A Day in the Life of Teri."  I'm sure many of you wonder just what it is I do every day, and who could blame you?  My life is a non-stop roller coaster of mystery and intrigue.  So, in an effort to satisfy, here's a photo blog of my day (being yesterday for you people).
I got off work at 7:30 in the morning and Paige and I decided to go to Target (picture unavailable).  After Target, Paige decided she'd like to go to the video game store to buy a Playstation 2.  We trekked across the Chicago river to the nearest GameStop.
Unfortunately, we were still 30 minutes too early for GameStop.  We crossed the parking lot to a Wal-greens to purchase tasty beverages and pass some time before the video game store opened.  Here's Paige, waiting patiently: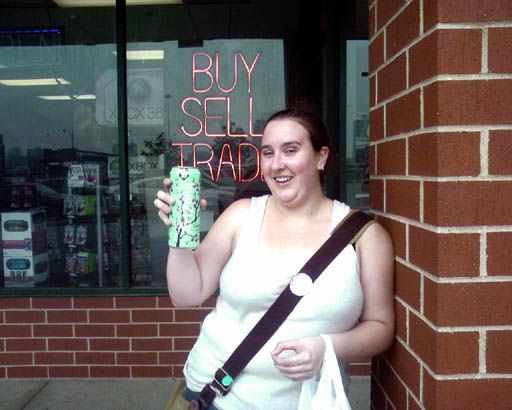 GameStop finally opened and Paige was able to make her purchase.  How exciting.  On the way back home, we passed this: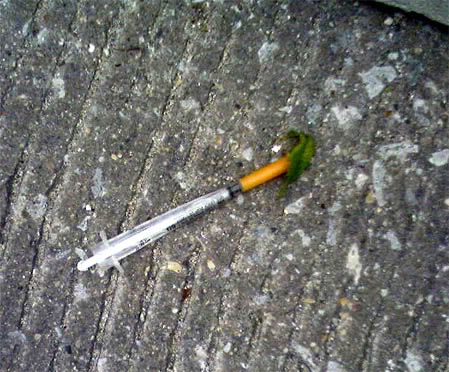 I am sure some poor diabetic lost it out their window as they drove by the sidewalk.  Yes.  Skipping quickly ahead–I then slept, played a computer game and came to work.  Here's a picture of Paige hard at work at the front desk.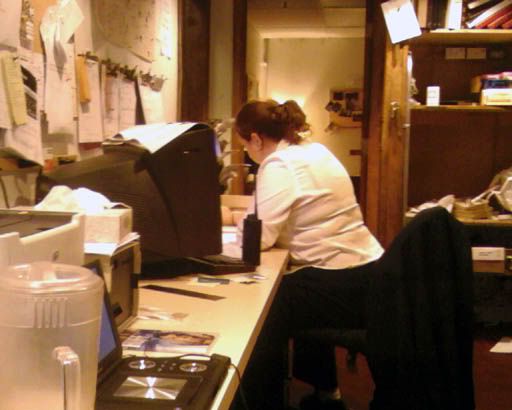 While she worked, I chatted with Marty.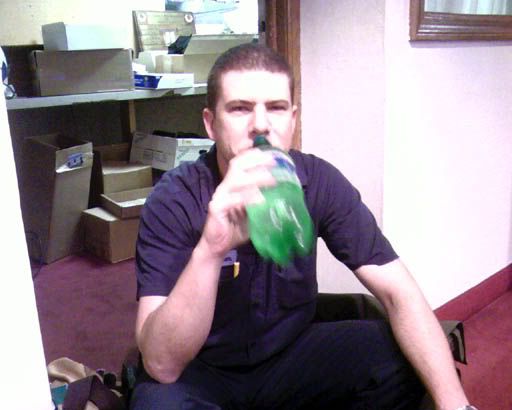 And pondered deep thoughts about the meaning of life and such.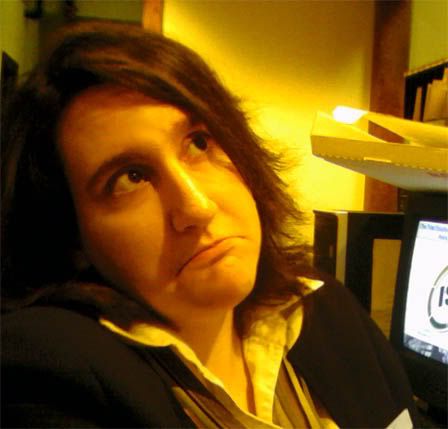 I continued in my pondering…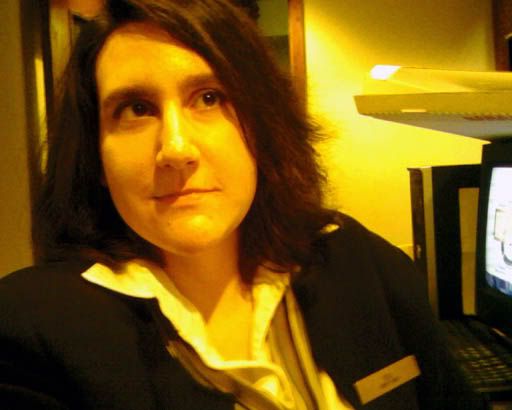 …until my extremely deep thoughts scared me.  And then I had to stop.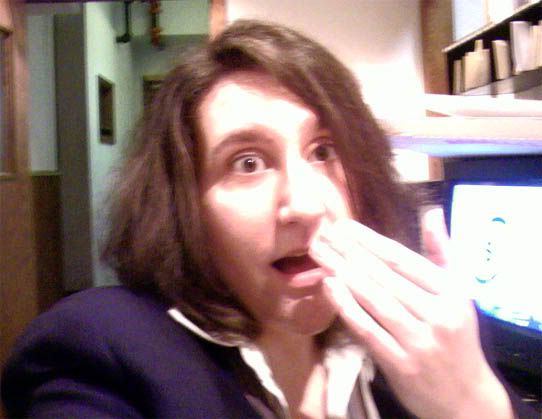 Now I have returned home where I will promptly go to sleep.  Perhaps next time I do this "day in the life" thing, I will pick a more exciting day.