They've started filming for the next Batman movie and apparently some of Chicago's buildings are now sporting the name Gotham.  Paige and I went off on a rainy nighttime walk in search of such buildings.  Though we were unsuccessful in our quest to find the magical land of Batman, we came away with some nice shots.  And this one: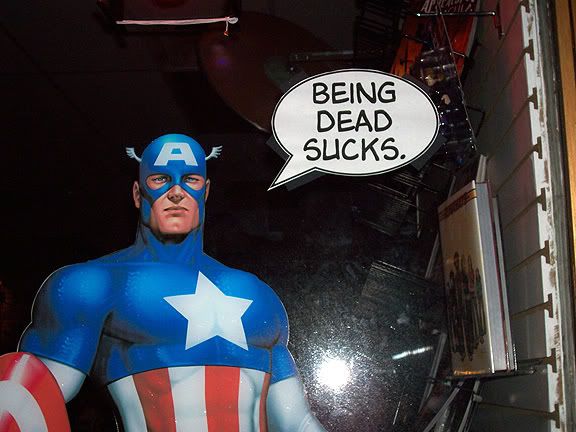 It's really too bad this picture didn't come out.  It was adorable.
If you stood on the corner next to my building, you'd be with the homeless guy.  But this is what you'd see.  (Sears Tower is the tall one with the blue things.)
This is the Chicago Board of Trade.  I'm told it's also doubling as Wayne Enterprises in the new movie.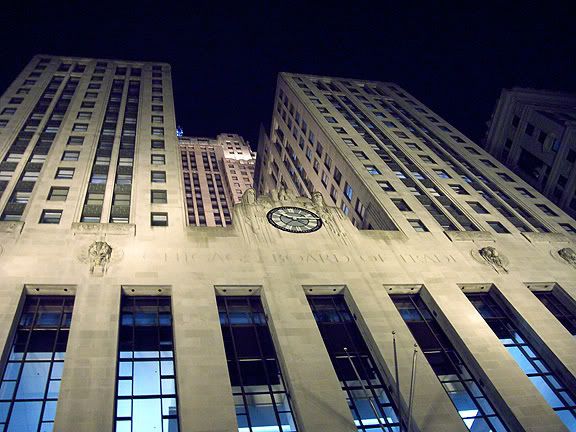 And now for some random shots…